FOCA: The Exclusive Family Petro Marketer Community
What is Focus on Competitive Advantage?
Focus On Competitive Advantage (FOCA) is THE industry leading event for family-owned Petro companies. Business-savvy companies will be in attendance to learn Meridian's proven methods to grow faster AND smarter, create a thriving company culture, boost efficiency, expand and diversify into new revenue streams, and ultimately increase profits.
Focus on Competitive Advantage
FOCA Pays for Itself
typically with a

10x and more ROI.
What Past FOCA Attendees Say…
"Everything is bigger in Texas, especially thinking about my business! I liked the networking best and hearing how other marketers are and how they deal with things."
FOCA's Outcomes For Your Business
Focus and Alignment

Unite your team in a common purpose

Thriving Petro Company

Operate like a well-oiled, money-making machine

Guaranteed Results

$100,000 in take-aways or your money back
What Past FOCA Attendees Say
"It was refreshing to come back again for more unique ideas and to help me feel reinvigorated about my company!"
– Chad Kramer, Kramer Oil
"Extremely enjoyable. I gained a better understanding of what I can do to be better for my employees."
– Chad Anderson, Ramos Oil Co.
"The focus on good ideas and the confidence of knowing they work from others doing what I do is priceless"
-Mark Fitz – Star Oil
FOCA Delivers What Decades Old Petro Business Still Need To Know
Some Petro Businesses will finish on Top in 2020. FOCA has all the insights to make it happen for you. Experience for yourself how companies even 100 years in business learn new ways to thrive from Meridian's insights and knowledge of multi-generational companies. FOCA pays for itself typically with a 10x and more ROI.
Expect to Gain Valuable Knowledge on These Topics and More
Meridian Method of Prioritization
Meridian Method of Delegation
Meridian Method of Accountability
High Impact Breakthrough Workshops on Marketing and Sales, Leader Development
Who is FOCA For?
Owners, top leaders, next-gens, CFOs, managers and division leaders, sales leaders, all come to FOCA.
Is FOCA Worth It?
Former attendees tell us each year that FOCA pays for itself, with ROI (Return On Investment) of 10x or more.
Can a Few Days Really Grow My Business?
YES. This is an action-packed 3 days that gives you a plan and the tools to implement it.
Is Family Invited?
Yes! Often marketers bring their family to enjoy the hotel while they work.
An  Action-Packed Three Days
Focus On Competitive Advantage is an action-packed three days that leaves you with a plan and the tools to implement it. Our goal is for you to leave with REAL solutions that you can act on immediately.
Agenda Highlights Include:
Special guest speaker, Heather Howell, Global Director of Innovation, Jack Daniels Brands
Industry Outlook with Betsi Bixby
John Ayo – Wellness in the Storm
A FOCA Exclusive – Success Huddles
Learn from and connect with your peers each day in our Success Huddles where we evaluate and discuss new methods and ideas and how to implement them to streamline operations, accelerate growth, and create more profitability.
View Full Agenda
FOCA 2020 Agenda
September 22
7:30 Registration and Full Buffet Breakfast
8:00 Family Business Introductions
8:45 Industry Outlook with Betsi Bixby
9:30 Refreshment Break
10:00 Success Huddle #1
11:00 Success Huddle #2
12:00 Lunch Break
1:00 Project Management Speaker – Zac Pritchett
2:30 Refreshment Break
3:00 Success Huddle #3
4:00 John Ayo – Wellness in the Storm
5:00 Wrap Up Day One
5:30 Dinner and Entertainment (Onsite)
9:00 Event / Bar Closes
September 23
7:30 Full Buffet Breakfast
8:00 Special Speaker
9:00 Success Huddle #4
10:00 Refreshment Break
10:30 Meridian Method of Prioritization
11:00 Meridian Method of Delegation
12:00 Lunch Break
1:00 Meridian Method of Accountability
2:00  Refreshment Break
2:30 High Impact Breakthrough Workshops
Marketing and Sales, Leader Development
4:30 Take-aways
5:00 Wrap Up Day Two
6:30 Dinner and Special Activity
September 24
7:30 Full Buffet Breakfast
8:00 Action Planning
10:00 Refreshment Break
10:30 Make It Happen
12:00 FOCA 2020 Concludes
Heather Howell
Brown Forman's Director of Global Innovation and Trademark Development for the Jack Daniel's Family of Brands
Heather Howell is Brown Forman's Director of Global Innovation and Trademark Development for the Jack Daniel's Family of Brands.  In this role, Heather is responsible for the development and deployment of new product strategy, and the global expansion and innovation of existing trademarks.
Since joining Brown-Forman over five years ago, Heather has been a driving force behind the creation and launch of new brands such as Coopers' Craft and Slane Irish Whiskey. She also developed the Emerging Brands Organization to launch new and emerging brands within Brown Forman, and has stewarded brands with exceptional growth potential, including their Scotch and Irish brands.
Heather holds a Bachelor of Arts degree from Eastern Kentucky University and an Executive MBA degree from Bellarmine University.
John Ayo
Health and Travel Wellness Speaker, Travel Balance
As a former IBM sales executive, John was responsible for leading their largest sale (over $1 billion). In this high-stress atmosphere, John began having health issues that sent him on a personal journey.  This executive, now turned Naturopath, teaches executives and their teams how to get and stay healthy, especially when they travel. 
John has taught his wellness discoveries to people in 26 countries, and has joined us for this FOCA event to impart his health expertise.  There is no better time for you and your team to focus on staying energized and healthy despite what is happening globally and nationally.  Be inspired to greater health!
Zac Pritchett
Top Leader with The Richards Group
As a top leader with The Richards Group – the branding agency responsible for the famous Chick-fil-A cows, Motel 6's iconic "We'll leave the light on for you" campaign, and Super Bowl spots for Ram Trucks – Zac oversees countless concurrent projects supporting Clients like The Home Depot, PulteGroup, Farm Bureau Financial Services, and UCHealth. Since COVID, Zac is managing these projects remotely from home with his wife, a 2-year old, and a 4-year old! Zac will share his experience and perspective on the secret sauce it takes to keep multiple projects and teams on task, on time, and on budget; the exciting work it produced; and a bit about The Richards Group's unique culture that makes it all possible. That culture, the subject of founder Stan Richards' book The Peaceable Kingdom, is one of fierce independence, from a corner of Stan's garage apartment over 40 years ago to the largest independent branding agency in America today.  As a "Best Places to Work Company," and also one of the most demanding places to work with exceptionally high standards of excellence, you'll learn why turnover is almost non-existent, and collect awesome "Get It Done" tips to take home to your team.
Betsi Bixby
Turning Your Ideas Into Powerful Actions To Propel Your Business
Betsi has been working with petro marketers for over three decades, bringing a wealth of knowledge and strategic experience that helps petro companies grow and thrive.  As a former bank commercial lending executive, she's the founder of Meridian, and has developed processes, The Meridian Method systems that have benefited over 4,500 marketers, covering a variety of critical areas, from cash flow, to increasing volume, to succession and leaving a legacy. 
Tom Otley
Director of Strategic Growth
Tom brings more than 30 years of executive experience to the Meridian team having served as a member of the Senior Leadership Team of one of the world's largest global training organizations, including Vice President of Learning at John Maxwell Company, and Senior Vice President at Dale Carnegie Training. He also has significant Global HR experience having lived in Israel and Egypt while providing leadership to the Camp David Peacekeeping Forces. Tom is spearheading Meridian's Family Business Specialist development, Meridian's first project outside the petro industry. He lives with his bride, Mary Ann, and their three children: Tommy, Johnny, and Iris in Johns Creek, GA.
Lesley Merlino
Family Business Specialist
With 20+ years leadership experience, Lesley's expertise in sales management, B2C sales, and retail operations makes her a powerful voice on Meridian's leadership team.  Within the Telecommunications Industry, Lesley led teams in B2C residential sales, providing great relevance to the heating oil and propane sectors.  Earlier in her career, her franchised food service as part of a family-owned C-Store provided solid experience and deep understanding of high quality retail operations.  Within the Insurance Industry, Lesley led sales teams, coaching people to higher levels of performance for over 15 years.  Lesley's solid track record in leading teams, analyzing client needs, recommending solutions and serving customers created a natural fit for her executive leadership at Meridian.  Lesley and her husband, Adam, and their four children live in Round Rock, TX. In Lesley's spare time, she volunteers at her children's' school, leads Bible School for children at their church, and is the videographer for family fishing trips
Dates and Location
Tuesday, September 22, 2020 to Thursday, September 24, 2020
Marriott Dallas Las Colinas
223 West Las Colinas Blvd, Irving, TX
Hotel Reservations
This Year's FOCA event is being held at the Marriott Dallas Las Colinas in Irving, TX.  With convenient access to and from DFW and Love Field airports.
We've secured a discounted group rate for FOCA attendees!  After completing registration, you will receive an email with all the details for booking your discounted room.
In the meantime, you can check out the accommodations by clicking here!
Hotel Amenities
Come early or stay late to enjoy all the area has to offer!
Hotel amenities include:
Walking distance to great dining and shopping
Swimming pool
Fitness center
Beautiful outdoor terrace
Contemporary rooms with lake views
FOCA IS MEANT FOR YOUR WHOLE TEAM
Focus On Competitive Advantage is designed for teams to attend. As each team member becomes equipped to boost their individual performance, your entire business will thrive
The more team members in attendance, the more value you will receive.
Tickets include three days of speaker presentations, all meals and snacks, networking opportunities, swag, conference notes, and full access to our event resource site.
Meridian Associates is a team of dedicated professional petro specialists with extensive experience providing valuable industry knowledge and advice to petroleum-based businesses, helping them grow and expand their market share through coaching, education, valuations, advisory services and more.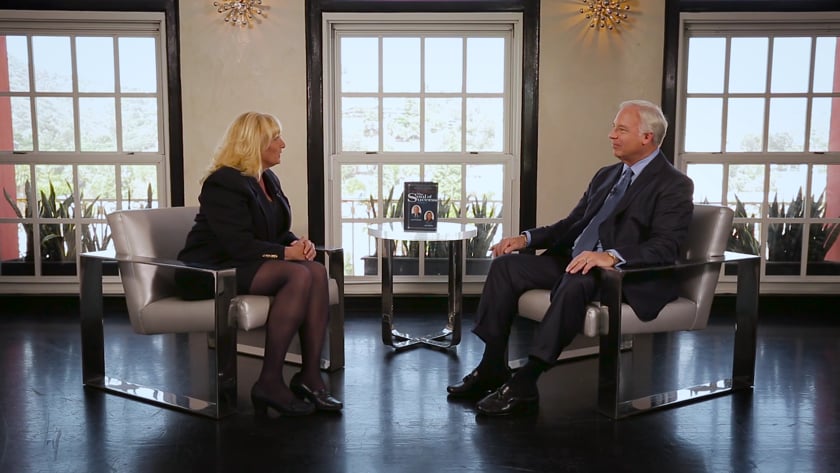 WHAT QUESTIONS DO YOU HAVE
Can My Family Come?
While FOCA itself is designed for those 21 and up, the hotel has options for family and kids, and the surrounding area is fun to explore. We love families!
How Do I Get There?
The hotel has easy access from both DFW and Dallas Love airports. There are car/van services offered by local transport companies at reasonable rates. Your registration email confirmation will include options.
Is There A Dress Code?
We suggest resort casual keeping hotel air conditioning in mind. Layers are good!
Will My Competitors Be There?
FOCA is a high-level, sought after Petro industry event. Business savvy companies, which could include your competitors, will be in attendance. You will not want to miss out on the knowledge and competitive advantage tactics presented at FOCA. But don't worry, we will work to ensure you're never in a compromising situation with your direct competition.