Over 50% of Marketers Agreed, This Issue is a TOP Concern!
So what is everyone doing to get ahead of supply chain issues and plan for success during a time of uncertainty and political frustration?
We have the intel…
Meridian works with the most successful family Petro marketers – which means we know what the best-of-the-best are doing to ensure they maximize this opportunity. 
That's right, we said OPPORTUNITY. 
If you aren't seeing the opportunities for your family business to thrive right now – complete the quick form to the right and schedule your intel session with one of our Petro experts.  
Focus on competitive advantage
returns to fort worth this september!
And one of our featured topics will be…(drumroll!)
…how to improve processes and avoid supply chain troubles
That's right.  This year's Focus On Competitive Advantage (FOCA) event is being built based on what YOU tell us are your biggest concerns. Which makes our largest annual event EXTREMELY valuable for family Petro marketers who want to stay ahead of industry challenges. So valuable, it's the only event that guarantees profitable results. 
So let's talk about supply chain issues at this year's FOCA.  The most successful people normally do the OPPOSITE of the crowd – so what are they doing now?  You have to join us to find out!
Solve Challenges, Strengthen Your Team, Expand Your Network
The only industry event with guaranteed profitable results
This year's Focus On Competitive Advantage is all about elevating your family business.  It's time to take things to the next level, and this event will get you there!  Bring the entire team to maximize goal alignment, communication, and renewed passion!
We will help you elevate these aspects of your business:
YOUR PEOPLE
Your team is everything.  Establishing efficient processes, effective communication, and eliminating drama will keep your team fulfilled and productive. We will look at your organizational structure, interpersonal relationships, and "right person – right position" matching to elevate your team to the next level.
YOUR PASSION
Your team won't be passionate if you aren't.  As an owner/leader your passion for the business must be unmatched and infectious. Let's renew your passion and inspire your team.
YOUR PROFITS
It's not ALL about the money, but the money is important and every family business wants to maximize profits.  There's a lot of "economy concern" right now, and we will address these issues and help you plan wisely for the future of your family business.
It's Time to Elevate Your Family Business!  Join us Sept 21-23 in Fort Worth, TX at the iconic Hotel Drover.
Complete agenda details will be added soon!
What your ticket includes
3 Days of Powerful Sessions and Workshops
Multiple Networking Opportunities
All meals
Entertainment
Guaranteed ROI or your money back!
Jud Alexander III
Alexander Oil Company
"I really feel energized and re-engaged with my management team to pursue new ideas and opportunities. Also have a fresh perspective on how to lead team members by example."
Paul Powell
Boswell Oil Company
"Enjoyed each day of the event. It was very informative, helpful, and motivational. Really enjoyed the fellowship with other companies."
Jeff Chase
Fast Break
"The Meridian team is amazing. They are passionate, energized, and caring. Also, the other family businesses were great to work and share with."
Keith Suppes
Parish Oil Co., Inc.
"The amount of knowledge that gathers here is incredible. If you are looking to grow your productivity, revenue, profitability, and your business as a whole, this is the place to be!"
Matt Strauch
Strauch Company
"I appreciate being able to hear my company's thoughts throughout the program. It's encouraging to be in alignment."
Eric Vallier
Ed Staub & Sons, Ed's Trucking
"Best networking conference I have ever attended. Awesome event. I'll be back next year."
Shelly Fruge
Guillory Oil Co.
"I personally gain more with each Meridian event I attend. Always new information to take in. I have learned to never think something doesn't pertain to me because you never know!"
Greg Parish
Parish Oil Co., Inc.
"Meridian helps us develop relationships within our company and helps us make decisions to improve our company operations."
200 Mule Alley Drive Fort Worth, TX 76164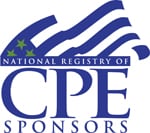 Meridian Associates Inc. is registered with the National Association of State Boards of Accountancy (NASBA) as a sponsor of continuing professional education on the National Registry of CPE Sponsors. State boards of accountancy have final authority on the acceptance of individual courses for CPE credit. Complaints regarding registered sponsors may be submitted to the National Registry of CPE Sponsors through its website: www.learningmarket.org.