MaRCH 29-30, 2022, Irving, TX
Will Petro still be relevant in 20 years?  This is a question weighing on every marketer's mind. An uncertain future can make things feel out of control.
Stop worrying and start planning.
This year's CEOX is all about making bold decisions followed up with bold actions.  Together we can make a plan of growth and diversification that ensures the longevity and success of your family business.
We can help you turn challenges into opportunities.
Bill Gallagher
Offen Petroleum
This event is a fuel industry "major" – one event that I go out of my way to attend every year. From the speakers to the other attendees to the round table discussions, I return home with concrete action items that have helped me drive Offen's culture and bottom line. CEOX was my first exposure to many of the ideas and tools Offen has used to grow our business more than 10x to over a billion gallons.
3:00 – 5:00 PM — First Time Attendees: Optional Meet Up with Meridian
6:00 – 9:00 PM – Non-hosted All Attendees Meet and Greet
Tuesday, March 29th
7:30       Full Breakfast Buffet and Registration
8:00        General Session
8:30        Speaker – Dr. Kevin Elko
9:30       Break
10:00     General and Exchange Sessions
12:00     Hosted Lunch Buffet
1:00        Interactive Workshop
2:00        Exchange Sessions
3:00       Break
3:30        General Session
5:00        Break
5:30       Hosted Wine and Dine (onsite)
Wednesday, March 30th
7:30       Full Buffet Breakfast
8:00        General Session
8:30        Speaker – Dr. R. Dean Foreman, Chief Economist, API
9:30        Break
10:00     General and Exchange Sessions
12:00     Full Buffet Lunch
1:00        General and Exchange Sessions
3:00        The CEO Exchange 2022 Concludes
Dr. R Dean Foreman
CEOX Economist Speaker 2022
Is the future of Petro looking bright, green, or otherwise?
Having an economic roadmap for the coming year reduces risk and drives profitable decisions. And there is nothing more fundamental to the US economy than fuel prices! All of America is now feeling the effects of fuel policy. What will the long-term implications be for your family Petro business?
With the right knowledge, you can prepare for an uncertain future. Get facts at the CEO Exchange.
Dr. R Dean Foreman is the man behind the American Petroleum Institute's Quarterly Outlook, and the foremost export in oil, natural gas and power. He has more than two decades of forecasting, market analysis, strategy and risk management.
We won't call him a Petro industry crystal ball…but we could!
Dean understands petroleum supply, pricing and racks, AND other power sources. As electric vehicles and "green" energy become popular talking points for the mainstream media, with little to no economic facts, you won't want to miss his thoughts, predictions, and recommendations. Expect clear and actionable insights to drive your business forward in 2022!
DR. KEVIN ELKO
Coaching Expert
Business Motivation That Takes You To New Levels Of Success
Dr. Elko is a coach for coaches, including a bevy of NFL and professional sports franchises, along with top NCAA teams as well. He specializes in helping business leaders get the motivation to set clear and achievable goals that energize their organizations. The author of multiple books, he can always be found at www.drelko.com.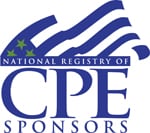 Meridian Associates Inc. is registered with the National Association of State Boards of Accountancy (NASBA) as a sponsor of continuing professional education on the National Registry of CPE Sponsors. State boards of accountancy have final authority on the acceptance of individual courses for CPE credit. Complaints regarding registered sponsors may be submitted to the National Registry of CPE Sponsors through its website: www.learningmarket.org.