Choose Joy. Stop Drama. Drive Results.
June 16-17, 2022, St. Pete Beach, FL
We are almost SOLD OUT!  This year's Women In Family Business has record-breaking attendance.  Are your women leaders coming?
Because this is such a powerful growth event for the women in family businesses, we've opened up an additional 10 seats. Once these seats are gone, that's it. Seats are first-come, first-serve, so don't wait!
Women who attend the event leave with…
More confidence
Stronger leadership skills
New ideas to increase profits
Team development strategies
Insights gained from others' experiences
Powerful connections
Featured speaker: Heather howell
Known to most as the "INNOVATOR" behind Jack Daniel's global products, Heather Howell is a top executive with the family-owned and run international company, Brown-Forman. Her brilliance has led to some remarkable innovations for the company, bringing over $160MM worth of profit.  Many would think she has a bright, shiny path straight to the top.  Well, it hasn't been easy, and the last two years challenged her leadership skills.  At this year's Women In Family Business event you will learn EXACTLY what she did (and still does!) to Choose Joy, Stop Drama and Drive Results, even when faced with challenges.  Her journey has not been an easy one, and she is excited to share her experiences and methods for other women to learn from and implement.  Come learn how she chooses joy for herself, what joy for your entire team could mean, PLUS how to be an integral catalyst to help people grow where they are planted.
Women In Family Business 2022 Agenda
Wednesday June 15
Arrival Day
7:00pm – Welcome Reception and Dinner
Thursday June 16
7:30am – Full  Breakfast
8:00am – 8:45 -Intro's and Kick-off
8:45am – 10:00am – Heather Howell (Guest Speaker)
10:00am – 12:00pm – General Session
12:00pm-1:00pm – Lunch
1:00pm-5:00pm – Special Hosted Activities
7:00pm – Dinner and Women in Family Business Awards
Friday June 17
7:30am – Breakfast
8:00am – General Session – Tides Ballroom A
12:00pm-1:00pm – Lunch – Tides Ballroom B
3:00pm – WIFB 2022 Concludes
Jud Alexander III
Alexander Oil Company
"I really feel energized and re-engaged with my management team to pursue new ideas and opportunities. Also have a fresh perspective on how to lead team members by example."
Paul Powell
Boswell Oil Company
"Enjoyed each day of the event. It was very informative, helpful, and motivational. Really enjoyed the fellowship with other companies."
Jeff Chase
Fast Break
"The Meridian team is amazing. They are passionate, energized, and caring. Also, the other family businesses were great to work and share with."
Keith Suppes
Parish Oil Co., Inc.
"The amount of knowledge that gathers here is incredible. If you are looking to grow your productivity, revenue, profitability, and your business as a whole, this is the place to be!"
Matt Strauch
Strauch Company
"I appreciate being able to hear my company's thoughts throughout the program. It's encouraging to be in alignment."
Eric Vallier
Ed Staub & Sons, Ed's Trucking
"Best networking conference I have ever attended. Awesome event. I'll be back next year."
Shelly Fruge
Guillory Oil Co.
"I personally gain more with each Meridian event I attend. Always new information to take in. I have learned to never think something doesn't pertain to me because you never know!"
Greg Parish
Parish Oil Co., Inc.
"Meridian helps us develop relationships within our company and helps us make decisions to improve our company operations."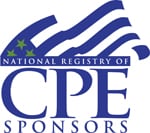 Meridian Associates Inc. is registered with the National Association of State Boards of Accountancy (NASBA) as a sponsor of continuing professional education on the National Registry of CPE Sponsors. State boards of accountancy have final authority on the acceptance of individual courses for CPE credit. Complaints regarding registered sponsors may be submitted to the National Registry of CPE Sponsors through its website: www.learningmarket.org.